Did you take the leap and invest in your own electric bike that you've been looking forward to? As the proud owner of an electric bike, you probably want to know how to care for it. After all, they're an advanced piece of technology that can last for years with regular care and maintenance. Whether you need help with repairs or assembly, CK Bikes can take care of all of your e-bike needs!
Before we get into the ins and outs of e-bike repair, you need to remember that the maintenance and repairs are not too different from any standard bicycle. So, a lot of the essential maintenance areas to check on regularly are the same! Now, here are our care tips for your electric bike!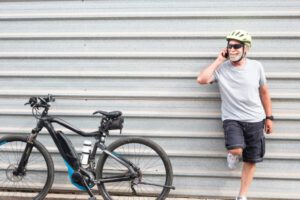 KEEP THE BATTERY HEALTHY
The batteries for e-bikes can last for miles before running out of juice. That's more or less the point, right? But the good news is, it's easy to take care of them. First, it's a good idea to top off the battery when you can and not leave it at a low charge during storage. But pay attention to your owner's manual, as they might have different recommendations. Furthermore, avoid leaving the battery and bike in either extreme heat or cold. It can affect the overall battery life and health over time.
HOW TO MAKE THE BATTERY LAST ON THE ROAD
It could take some time to get a good understanding of your e-bike's battery life. After all, it depends on the model and your riding habits. Most bikes come with a few different assistant modes. For example, it could have an eco, regular, and boost mode to assist with varying terrain. Just make sure not to waste your battery life on all the different hills, or you may be left without any power by the end of your trip!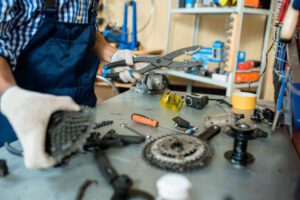 ELECTRIC BIKE REPAIR AT CK BIKES
For regular tune-ups and electric bike repair, stop by our shop in Littleton, MA. CK Bikes can help diagnose, fix, and get your e-bike back on the road in no time.